Meet Mary Burns,
Originally from the Tampa Bay area, Mary is the head trainer for Off Leash K-9 Training in Saint Petersburg. She has a degree in marketing and communications from Emerson College in Boston and is a graduate of the Off Leash K-9 Training academy.
Mary has been around dogs her entire life. Her mother used to breed Irish Setters and Mary was well versed in dog care from a very early age. With 2 rescues of her own, she knows the effort it takes to keep the balance between fuzzy friend and well trained companion. Mary spent several months hiking the Appalachian Trail with her two dogs… totally, off leash and hopes to bring that level of camaraderie and confidence to Tampa Bay residents and their four legged friends.
Off Leash K-9 Training of Saint Pete specializes in training methods used by military and law enforcement, focusing on techniques that encompass the core beliefs of clear communication, structure and consistency.
To schedule training, e-mail [email protected] or call 813-324-6210
About Off Leash K9 Training
Off Leash K9 Training is one of the most reputable dog training businesses in the nation. We are known for bringing precision obedience to household dogs, 100% off-leash.
We specialize in training methods originally used by the military and law enforcement agencies. These techniques will turn your dog in to a well behaved member of society. Some of what we do is for the dogs and another part is for the owners. We help you to be a better handler and owner for your canine. The result is increased bonding and trust with your dog. All of our lessons are private, customized sessions that allow us to address your specific concerns.
Dog Obedience Training
Off Leash K9 Training is known for the high level of obedience in real world environments; however, we also specialize in behavioral modification, nosework/detection, protection, service and therapy dog certifications, and K9 tracking training! Give your dog the professional dog training he/she needs to be a happy member of your household. Create a more comfortable environment for your family with an obedient dog.
Contact us to sign up for our Dog Training Program
If you are looking to maximizing your dog's natural abilities and have an obedient pet that you can control with ease, contact Dan Wallen, Master Dog Trainer and his team. Your privacy and pet's issues are protected. You are offered the utmost consideration to make sure your situation with your pet/s. Expert Training for all breeds, all ages, and all issues.
Get Started with: STEP 1
Pay for your desired Training Package below
STEP 2
Click the link to schedule lessons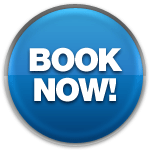 Book Appointment
***YOU MUST PAY FOR YOUR DESIRED TRAINING PACKAGE BEFORE SCHEDULING LESSONS***
**Email us at: [email protected] for more information about our Military/Emergency Services discount, and our Multiple Dog discount!